Car hire Malaga airport, Spain
At Malaga airport we offer 24h free personal service for hire cars booked in advance and we only deliver pre booked Malaga rental cars making it quick and easy on arrival and departure. All inclusive rates from the start with no more charges on arrival, risks during the rental or deposit on your card. What we quote is what you pay with debit or credit card on arrival. To see our all inclusive Malaga airport car hire package, click here.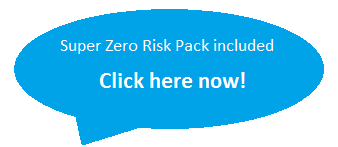 Malaga car hire pick up
Do not follow any rent-a-car signs inside the arrival hall. We will meet you outside in the public GENERAL parking on level 3 as described below. Please call, sms/whatsapp +34 610 750 622 when you are on your way out to the garage.
Exit the arrival hall to the right and walk straight to the transportation hub in the middle of the outdoor square.
Take the elevator or conveyor belt up to the second floor.
Enter the conveyor belt walking bridge and go to the very end.
Take the elevator one floor up to the

3rd floor

where we meet you at bay

35B

.
Malaga hire car drop off
Drive to the public GENERAL parking 1 and up to the 3rd floor as described below. Do NOT leave in the Express parking. Assitance tel Malaga +34 610 75 06 22 sms/whatsapp
Follow signs for CAR RENTAL (ground floor) and stay in the left lane. Do not enter the Rent a car area. 
Keep on driving aprox 100m to the next entrance to the public GENERAL parking. Take a parking ticket and the barrier opens. You are now on the bottom floor level 0 (P0).
Please drive up to the 3rd floor (P3).
Leave the car as close to bay 35B as possible. CLICK HERE FOR GOOGLE STREET VIEW OF THE ENTRANCE.
Hire car fuel policy
We offer a fair fuel car hire policy at Malaga airport and we do not charge or overcharge for fuel. It is the same as a full/full principle, you return the car with the same amout of fuel as when you get it. Whatever amount of fuel is in the car is what you return it with.
Do not get fooled by cheap headline rates online only to pay much more when standing at the airport. For more information or bookings call us, make a booking online on this site or send an email as seen in our contact information. Click on this link and read before booking a hire car at Malaga airport 2018
Economy to 9 seater cars for rent at Malaga airport
Our car hire fleet at Malaga airport consists of economy cars to Automatics, SUV, Crossovers, Estates, Premium, people carriers, 7 seaters and 9 seater minibuses and vans.
What to think about before chosing a company and making a booking for a hire car at Malaga airport.
The most hire car websites offering to rent you a car at Malaga airport are broker websites, nothing wrong in that. However the issue can be when you arrive at the actual hire car company, the supplier, to pick up the car. There can then be extra costs that you were not aware of when doing the booking. SOLUTION: Ask your booking agent to confirm you will not be charged any extras on arrival or rent from us with all included rates from the start.
The cheap online rates might not be inclusive. Nowadays you can get several quotes in no time through your internet device and several Malaga airport hire car sites are quoting very low headline prices to get a booking. In the very small print the extra costs might be hidden. SOLUTION: Ask what will be added to this rate on pick up or make the booking here now and pay what you see.
Fuel is not included in the rate. SOLUTION: Find out if you have to pay more or return the same. If not get a car from us and be sure not to get overcharged for fuel.
Almost all hire car companies at Malaga airport ask for a credit card. The question "can I hire a car in Malaga without a credit card?" is very common. Almost all companies ask for a credit card in the name of the main driver. At some places you pay cash or with a debit card but there must be a credit card as guarantee. Do not take a chance if you see a website that does not say anything about a credit card. SOLUTION: If you do not have a credit card confirm before booking in writing by email that it is ok to pay with cash or debit card. If not you might end up with no car on arrival.
When offered a daily insurance waiver program, take it! Even if you have a credit card that covers any excess the hire car company can say that if you do not take the waiver option you will not have any road assistance. SOLUTION: Stop reading and start making an online booking here with no excess, no daily waiver and 24 h road assistance.
Ask about immobilisation fees before booking. Even when you get an inclusive car rental deal at Malaga airport and pay all the extra insurances there might still be a hefty fee if something happens. This is the immobilisation of the vehicle in case of accident. Even if you are covered by all the extra insurances the company can ask you to pay full list rates for the days/weeks the car is standing still. SOLUTION: Make sure you rent from a company like us with no immobilisation fees.
What to think about when picking up a hire car in Malaga that is
not from us

.
Have up to a 1000 euros of free credit on your credit card. Some companies will charge a deposit on arrival not when making the reservation. SOLUTION: Click on "make a reservation" up in the menu. Make a booking with us and pay no deposit.
Check the interior when picking up the car. Some suppliers do not cover the INSIDE of the vehicle and you might end up paying for any small damage to the interior. SOLUTION: Book a Malaga airport hire car here and be fully covered directly.
Recommendations whilst driving on the Costa del Sol
Pay traffic fines on the spot. You can pay the Guardia Civil Trafico directly on the spot and get a 50% discount.  If not the hire car company will identify you as driver, the fine will come by post and your car supplier will charge you extra to handle the fine.
Do not leave personal belongings inside the car. Avoid having the window broken and loose your things. Personal belongings are not covered by the car insurance. However they are normally covered by your home insurance.
When driving in roundabouts be careful. Specially during high season when there are many different nationalites driving together. You will notice directly that we are probably learning different ways how to drive in a roundabout. SOLUTION: Look and see what the others are doing and then drive.
Do you need Malaga airport information? click here
Check the weather at Malaga airport here.