Airport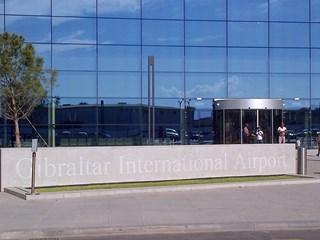 Gibraltar airport was constructed during World War II and is the property of the Royal Air Force, RAF. It is used both military, comercially and private. The comercial destinations at this moment are to the U.K. and the U.K. flights are operated by British airways and Easy Jet.
Due to its location close to the Rock and the runway having the Mediterranean sea at both ends Gibraltar airport is considered one of the most difficult airports in the world for landing with only the best pilots flying the route.
Gibraltar airport flight info here.
For the best options with inclusive Gibraltar hire car deals book online on this site or contact us!